One of the beautiful things about communication is that it let know you what other person is feeling and if you're ios user then you must be familiar with the great imessage app. But sometimes what happens is that the things which are supposed to provide you easiness make you feel irritated. If you're using iMessage on your iPhone as messaging app then like many people you will also want to delete all the message or the conversations which you had with others and if you want to know how to delete all messages on mac then here you will find it out.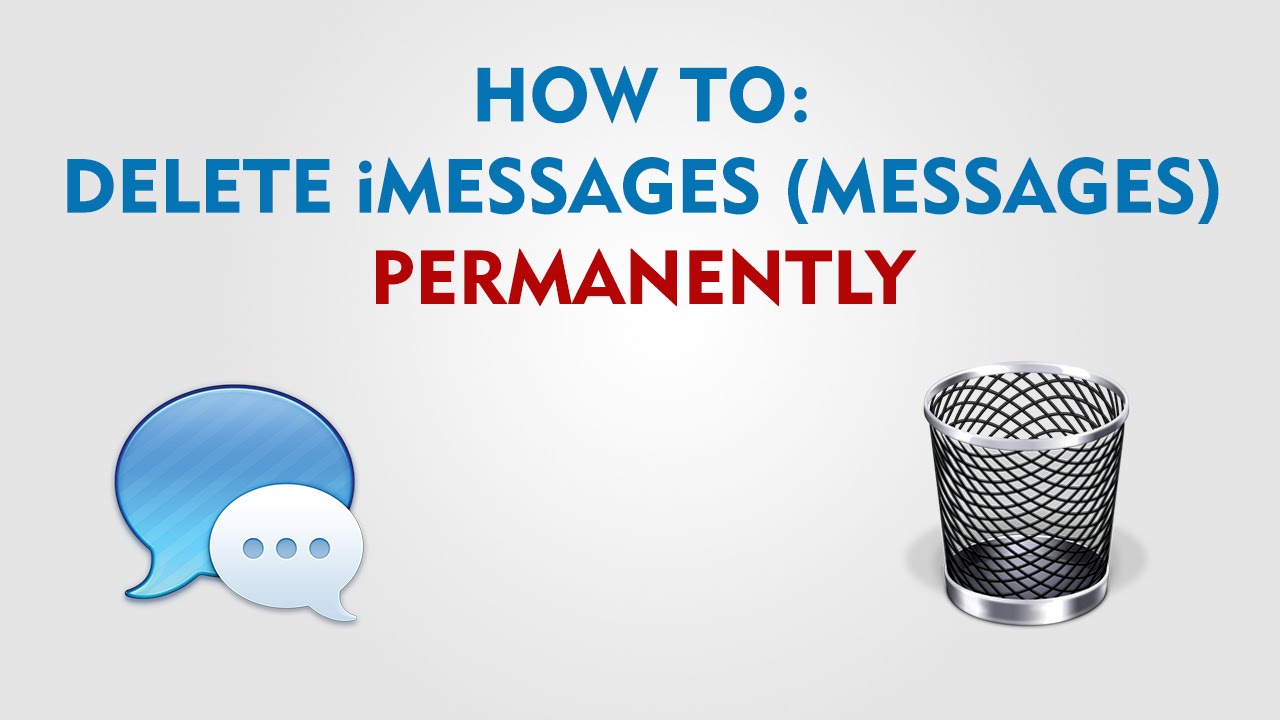 I've seen many people who use the imessage complaining that the message which they deleted coming up on the conversation again and here's the solution. Many people know this that the messages which you sent using imessages don't get delete up automatically because all of these data get saved on your iPhone and sometimes this feature which looks good might be dangerous too. Because who wants to have all the data of the past conversation which adds no value so if you want to know how to delete all messages on MacBook then here's you can find it out.
Method 1- How do I Delete All imessages on a Mac
If you don't know then here's the thing, if you want to delete all of the old and undesired messages which you shared on imessage can be deleted in whole on MacBook of yours. One of the beautiful things about using MacBook is that it can be used to send all the messages and also we can delete them too so follow these little steps to know how do I delete all imessages on a MacBook.
First of all, open up the messaging app on mac

Then go to the

conversation

which you want to delete

Now find the text message in that conversation which you want to delete from it and

click

on the

message bubble

and not text and then press command+ click if you want additional text selection

Now

right click

and select the option

delete

from the bottom of the menu

After this, you will see a pop up coming up to confirm the delete the message and click on "yes"
This is how you will be able to delete the undesirable the conversation by using your MacBook. However, this is not the only way through which you can delete the messages from your MacBook.
How Do I Delete Multiple Messages on my Mac Without Deleting Conversation
Sometimes what happens is that when you're in the group chat with your friends then you get lots of messages from them but due to that your memory space gets full since these messages get saved. However, there's a quick solution for it because you can delete all the messages from the conversation which you have got with your friends without deleting the whole conversation. In this way, you will be able to receive the new messages from your group chat without preserving the old messages.
First of all select the conversation from the messaging app
Then go the Edit> Clearscript from the top left side of the main menu
Then Click on Clear Transcript and that's it!
This is the best way through which you will be able to delete the whole messages from a single conversation permanently.
How to Delete All Messages on Mac by Changing Preference Settings
If you follow above-written methods then you will successfully get the solution for the queries like how to delete individual messages on mac 2018 but if you don't know this then above written methods help you to delete the "old" conversations and if you are going to have new conversations on imessages which you probably will then here's the thing which you shall do.
When you message to anyone by using the messaging app on your iPhone then that messages and its data gets preserved automatically and here's a thing which you can do to prevent it from auto-saving your messages.
Open messages on your MacBook and go to the

preferences

Now click on

the general tab

and

untick

that option which says

"save history when conversations are closed"
Now by this method, you will successfully prevent your iOs to store all of your conversations data.
Conclusion-
So these are the necessary steps which you will have to take if you want to know how do I delete multiple messages on my mac and I hope you understand this tutorial and if you've got any queries while deleting the messages by using your MacBook then you can leave a comment down below.
Thanks for reading this article and have a great day ahead. 🙂
-Sayonara