When it comes to streaming the channels on the televisions, everyone knows about DirectTV. DirecTV is the subsidiary of the AT&T network, which has tons of channels under its name. If you are a subscriber of AT&T, you can access it directly using the channel app store. If you are planning to watch content from DirectTV on the Roku devic,, youu can also do that directly with Roku.
Many people don't know that the name DirectTv has been replaced with AT & T. So what you need to have is a subscription to this channel, and you are good to go and stream unlimited sources of entertainment, whether it's movies, TV shows, news, etc.
How To Get Directv on Roku TV
So as we mentioned above, getting AT&T TV will do the job for you because now, since the name has been changed, you need to follow these steps and start enjoying the unlimited entertainment.
Press the home button from your Roku remote.
Nopw click on the search option.
Now type AT&T TV in the search box.
Select the channel being displayed.
Click on the add channel option.

Wait a few minutes till the channel gets added.

Now go to teome screen and open the AT&T TV channel.
You will find that all television shows, movies, new channels, and sports channels are also available under this name. Usually, people get confused when we say that they would have to install AT&T TV on their Roku device because the direct TV service has been changed.
How To Use Computer To Add Direct TV On Roku
Don't worry if you are not familiar with the above process or do not have the Roku remote in working condition. Because you can always use your computer and your Roku account, which is in working condition to add the direct TV (At&T Tv) on your Roku device. Here is how it can be done.
Open your desired web browser from the computer.

Now go to the 

https://channelstore.roku.com/browse/featured

Enter the login credential and sign in to the account.

The Search for the AT&T TV in the search box.

Click on the topic you see.

Then select 

add channel 

option.

The selected channel will be seen on Roku devices.
You can use this channel to watch your desired shows and movies from Direct TV, since the services offered by both the channels are the same, and now the name's been changed only.
How To Cast Direct TV (AT&T TV) On Roku Using Smartphone
The simple yet best way to cast the AT&T TV on the Roku device is to use your smartphone. If you are the type of guy who has an android smartphone, consider yourself lucky because it can help you get the AT&T Tv channel on the Roku device easily.
Using Smartphone:-
1. Download the AT&T TV Application from PlayStore and install it.
2. Click on the Notification panel to choose the Cast option.
3. Choose Roku device from the list of options available.
4. After mirroring is complete, launch DirecTV App on a smartphone.
5. Now sign in with your username & password
6. Now watch any video on your Roku and enjoy it.
Using Personal Computer:-
You can use your Windows PC to cast direct TV On the Roku device if the smartphone is not in the required conditions. You need to simply follow the steps mentioned below, and it will be done in no time.
1. Open your browser and go to att.tv/watchnow.
2. login to your account.
3. On your keyboard, press Windows +.
4. Select Connect to a Wireless Display via the Project Tab option.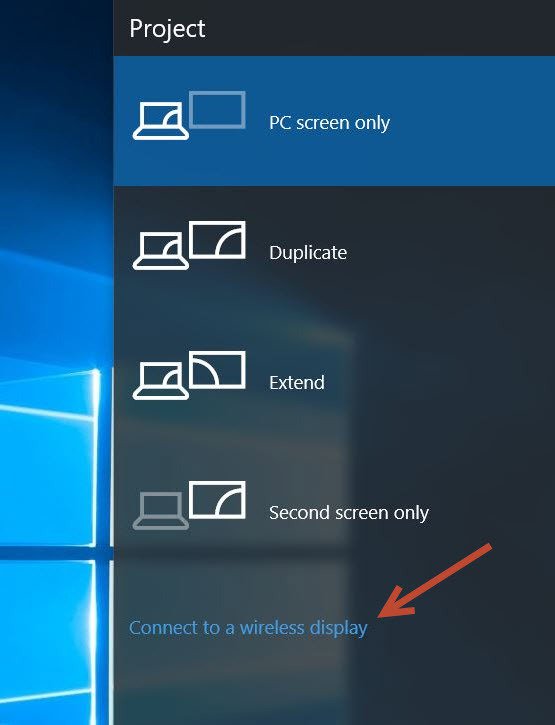 5. Now select your Roku device in the Connect Tab.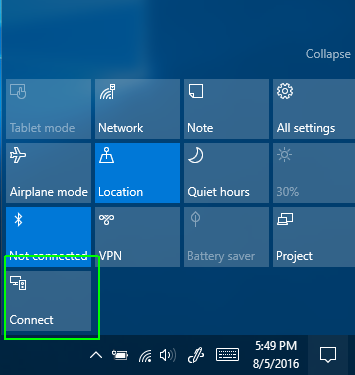 6. Watch any video on your Roku device and enjoy it.
Using a Personal computer has always been the best way to cast any content from Direct TV (AT&T) on the Roku device since almost the majority of the users have PC, and this process is relatively easier.
What Types Of Roku Devices Support Streaming Of Direct TV (AT&TV)
There are numerous Roku devices that you can use to stream any content from the direct tv, but the most famous ones are listed below.
Roku Ultra (4640X, 4660X, 4661X, 4670X)
Roku LT (2700X)
Roku 1 SE (2710X)
Roku 2 (2720X, 4210X)
Roku 3 (4200X, 4230X)
Roku Streaming Stick (3500X, 3600X, 3800X)
Roku Streaming Stick+ (3810X, 3811X)
Roku Express (3700X, 3900X, 3930X)
Roku Express+ (3710X, 3910X, 3931X)
Roku Premiere (3920X, 4620X)
Roku Premiere+ (3921X, 4630X).
FAQ
How Do I Connect My Roku Device To Direct TV?
You can also connect the Roku device with the direct TV using your smartphone or even a Personal Computer (PC). It's quite easier to use and stream Direct Tv on a Roku device.
Can I Watch My Direct TV On Roku Device?
Yes, you can stream any of your favourite content from Direct TV on Roku's main device by installing the app on it or casting through smartphone.
Are AT&T TV And Direct TV Both Are Same?
Yes, both AT&T TV and DirectTV are the same channels, but many people don't know about them.
Read Also:- Watch Lucifer On Roku Device
Conclusion:-
So these are the best ways to get direct TV on a Roku device and stream any of your favorite content free of cost. Many people are using various third-party applications to direct stream Tv on the bigger Tv screen, but you don't have to do that. Since you can get either cat it through your smartphone or even PC, I hope you understand the whole thing.
Still, if you have any doubts or questions regarding the same topic, leave a comment below.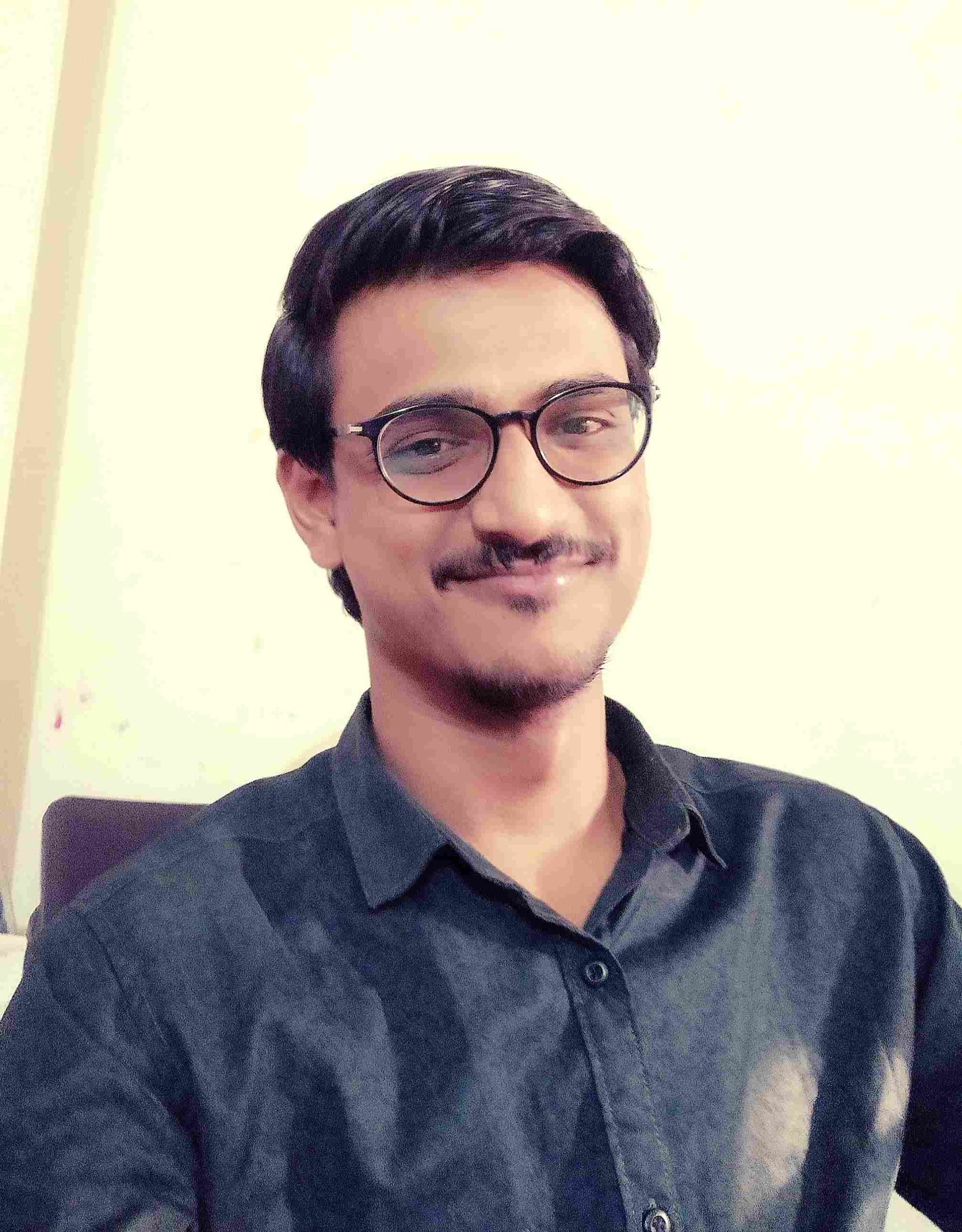 Venkatesh Joshi is an enthusiastic writer with a keen interest in activation, business, and tech-related issues. With a passion for uncovering the latest trends and developments in these fields, he possesses a deep understanding of the intricacies surrounding them. Venkatesh's writings demonstrate his ability to articulate complex concepts in a concise and engaging manner, making them accessible to a wide range of readers.