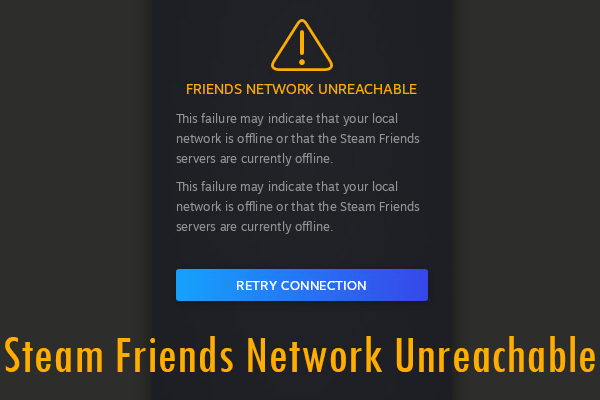 One of the most irritating things I faced as a gamer is stumbling upon the steam friends network unreachable error. If you own a steam account and want to play the game with your buddies, whether it's action-packed or an adventure. The one thing which you need is to have a secure connection. 
You are getting steam friends to network unreachable because your local area network connection is not working correctly. Hence it becomes offline, or your friend's internet connection has slowed down, and he can't connect to the online servers.
How To Fix Steam Friends Network Unreachable
So after perusing lots of questions from the readers like unable to reach friends network in steam and facing the steam connection problems. I decided to prepare a list of all possible solutions which will help you resolve this issue. So please have a look at them and try it by yourself. It's quite simple and does not take much time.
Solution 1. Remove Cookies From Your Steam Web Browser.
Some users report that Steam's error could not access your friend's network is related to the Steam browser cookie. It can also damage the cache and cause problems. After deleting all web caches and cookies, the Steam error message indicating that the steam friends network unreachable has been fixed by many users. Even if you don't have any technical knowledge, follow these simple steps and resolve them.
First of all, open the 

Steam client

 on your computer.

Click 

Steam

 on the top toolbar. 

Select 

Settings

 from the drop-down menu.

Then go to 

Web Browser> Clear Web Browser Cache> Clear All Browser Cookies.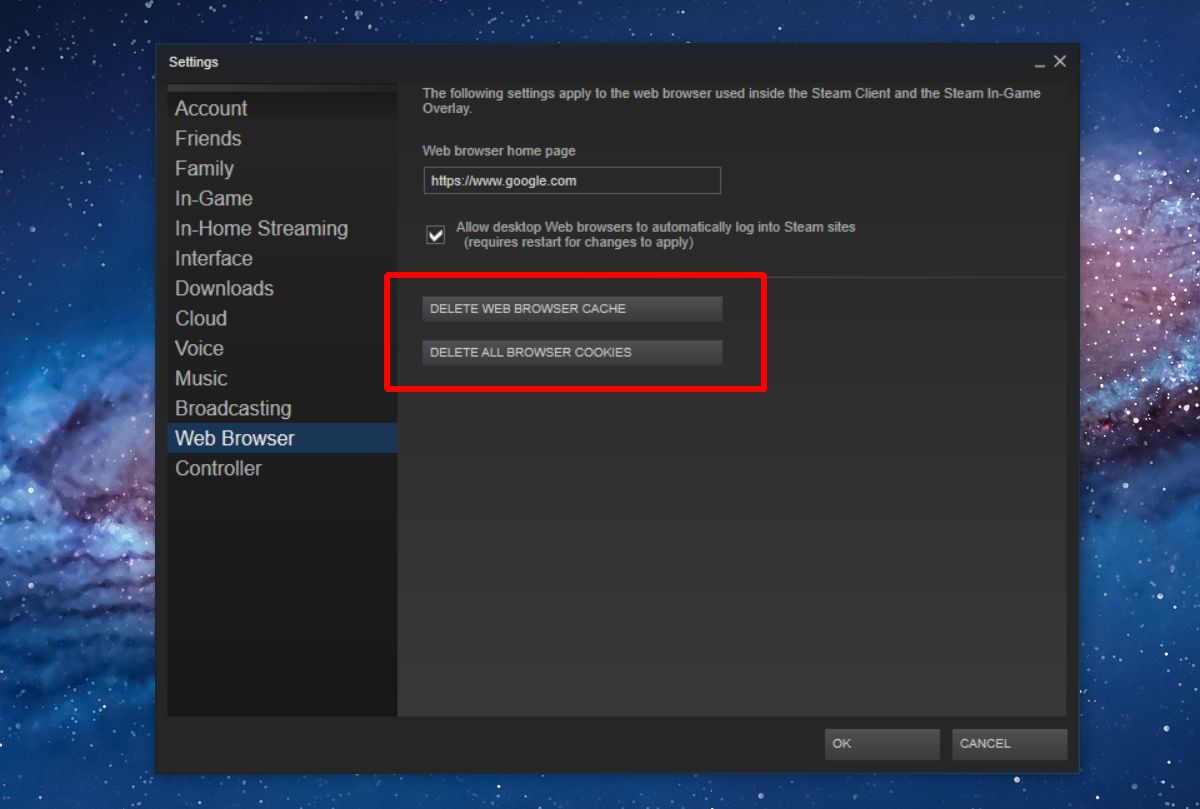 Solution 2. Change Steam properties
So if the above method doesn't work, then don't lose hope because, according to some user reviews, another way to fix the issue of Steam being able to access your friends' networks is to change Steam properties. So to check whether it works in your case or not, follow the steps mentioned below. 
First of all, right-click on Steam Shortcut and click on 

"

Properties

"

 from the Content menu.

Now Add "

nofriendsui

" to the selected window.

Now click on "

Apply and "OK.

"

Here's the example:- 

"

C: Program Files (x86) Steam Steam.exe" -nofriendsui.

Now If adding –nofriendsui doesn't help, then add "-nofriendsui -nochatui"

to the target location and save the settings.
Solution 3. Opt Out of Beta Mode
Some cases where users said they faced Steam can't connect to their friend's network while using the beta version of Steam. If you use the beta version of Steam, you may experience errors like this one. However, Steam offers the ability to turn off the beta mode. If you are using the beta version of Steam, then you need to follow the steps mentioned below to resolve this issue.
Steps 1. Open the Steam application and log in to your account.
Step 2. Now click on the Steam button from the upper left corner and then click on Settings from the options.
Step 3. Then, click on the "Change" option from the "beta participation window." 
Step4:- Click on the "None-Disable All Beta Programs" option.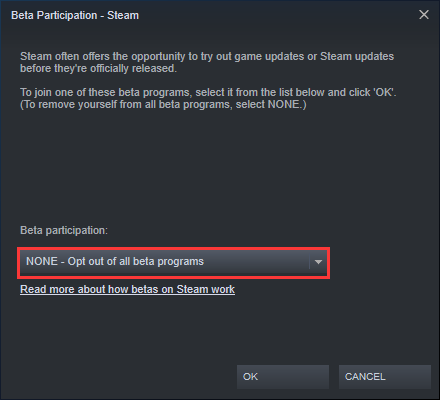 Step5:- Click on "OK" 
So this is perhaps the technical method to solve the issue of steam friends network unreachable mac. However, if you're using the steam account version, then try to use this method, and the problem will get fixed for sure.
Solution 4:- Simple Tricks
Sometimes the most straightforward solutions can also fix the issues. Here we recommend that you try a simple adjustment to resolve the issue of Steam friends network unreachable firewall. It's quite simple so won't require technical knowledge.
Reboot the system first

Then restart Steam and log into my Steam account.

Make sure the internet is connected to the system.
It doesn't matter if the provided tricks fix steam friends network unreachable 2021 or not. Because if it doesn't work then the problems could be more technical and in such cases you will have to get assistance from the technicians only.
Conclusions:-
So these are some of the best ways to fix a steam friends network unreachable; we hope you understood every step mentioned above. Sometimes, people face these kinds of problems, and it's relatively easy to resolve them. So try to follow each step and then come on to the conclusion. If you have any doubts or questions while using these solutions, you can leave a comment below.
If you have found any other working method we haven't listed, but it's useful for steam users, try to enlighten us by telling us about it in the comment box.
Thanks for reading the article, have a nice day 🙂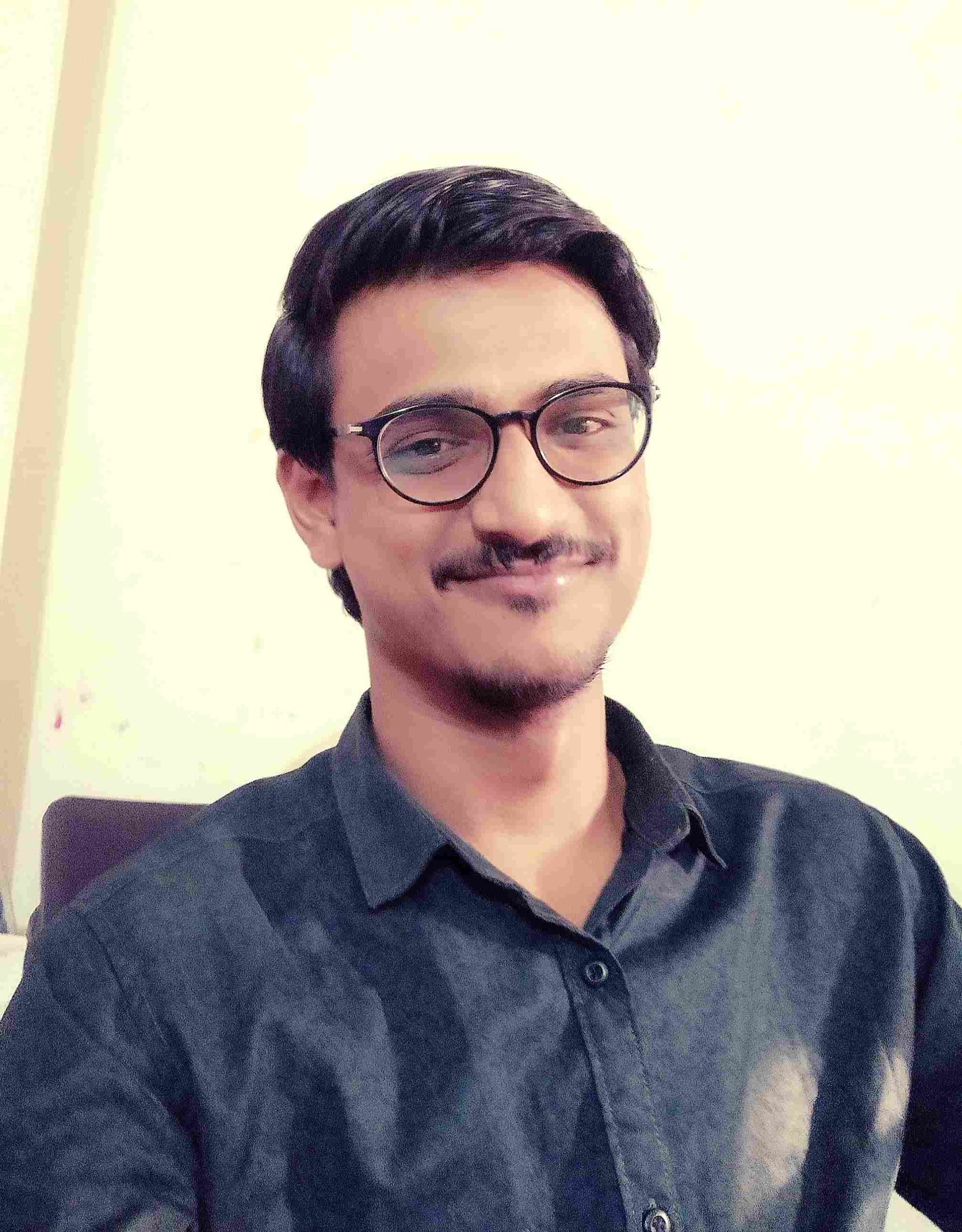 Venkatesh Joshi is an enthusiastic writer with a keen interest in activation, business, and tech-related issues. With a passion for uncovering the latest trends and developments in these fields, he possesses a deep understanding of the intricacies surrounding them. Venkatesh's writings demonstrate his ability to articulate complex concepts in a concise and engaging manner, making them accessible to a wide range of readers.