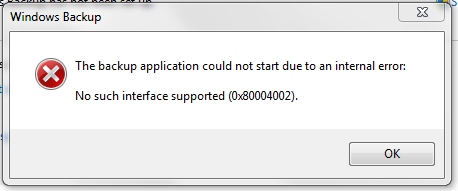 One of the best things about using windows is that you will be using it without any pre-knowledge of handling the computers also, and that's why new buyers of the computer go for Windows PC. However, there are some errors that you have to deal with while using the Windows OS. Error 0x80004002 is also one of those errors, which you will face when there is some problem in the windows registry. You might be facing error 0x80004002 because of the Windows 10 version's unsuccessful installation in your system. Seeing this error code in front of the screen will be irritating, and in this article, we have mentioned fixes for it.
Even though the primary reason behind getting error code 0x80004002 is the Windows registry fault, there could be various reasons: unsuccessful installation of the latest windows version, malware/virus, and damaged system files. Don't worry, and try to implement one of the methods explained here to fix this issue.
Method 1:- Run Windows Update Troubleshooter
One of the best solutions to fix error 0x80004002 is to run the windows update troubleshooter in your system, and here is how you can do that.
Click 

Start

>

Settings

 and hit the "Enter."

Go to 

Update & Security.

Now find out the windows update option, and click on "

run the troubleshooter.

"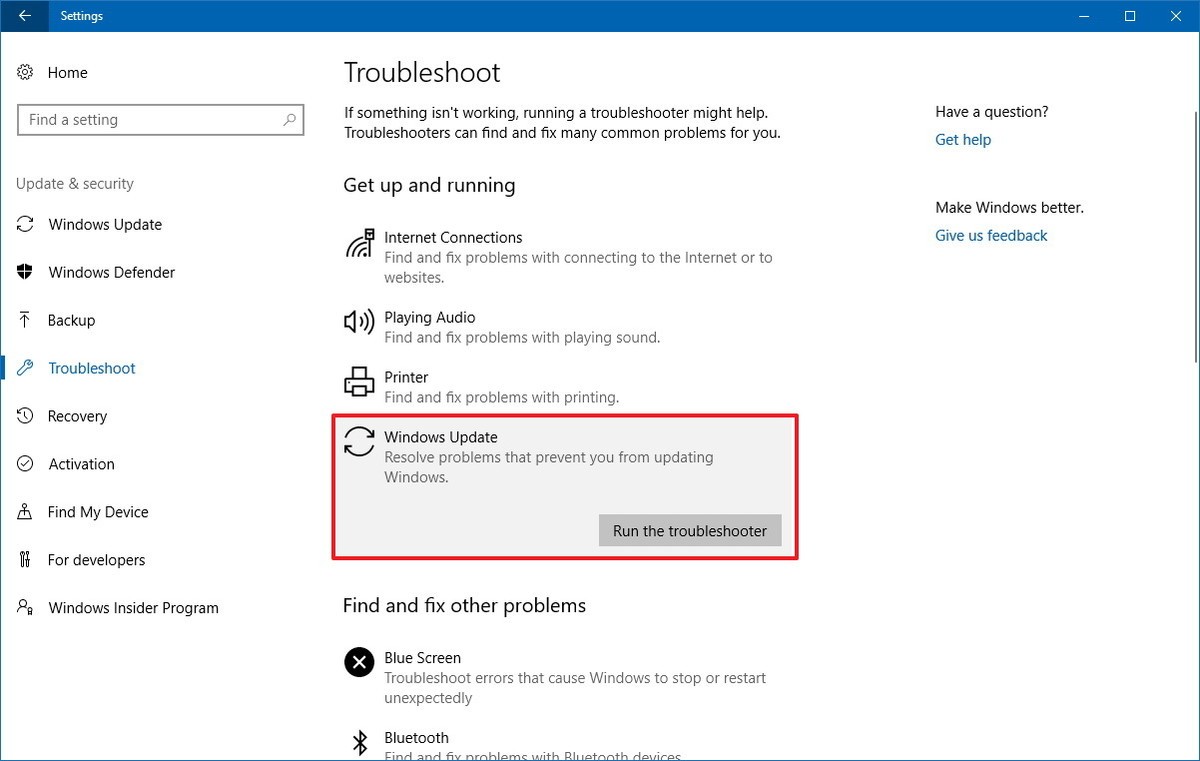 Follow the on-screen instructions.

Reboot the system.
Method 2:- Scan The System Using Windows Defender
One of the primary reasons we tell you to scan your computer is to determine whether any malware or virus has attacked the computer. Because if that's the case, then you are probably getting Idm error 0x80004002 for a reason. If there is a virus in your system, it must be stopping various applications like IDM to run successfully, and that's why you are facing error 0x80004002.
Scan your computer with windows defender, which is the best and inbuilt antivirus program, or use another program to do this task.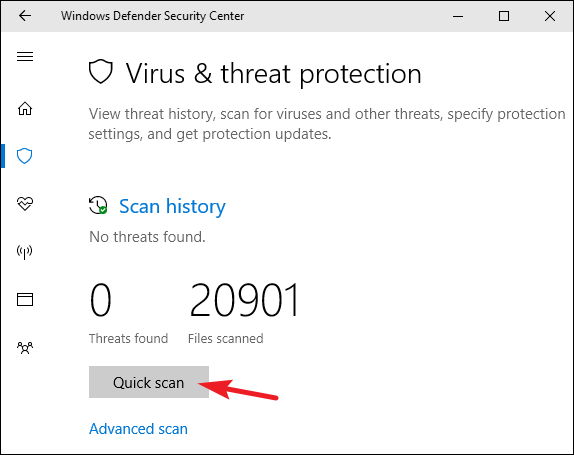 Method 3:- Repairing Corrupt Files
As mentioned above, corrupt files could also become the reasons why this error arises. There is no need to worry about it because you can fix the corrupt files in your system by following these simple steps.
Press 

Windows +R

 and type 

"cmd"

 to open the command prompt as admin.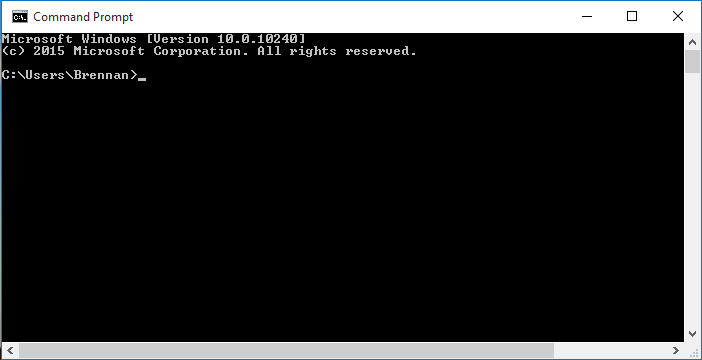 In the command prompt, type the following command "sfc/scannow" (without quote), and 

Enter.

Wait till the process finishes.
After the process has been completed, check whether the error is 0x80004002 or not; if it persists, then go to the next method.
Method 4:- Fix Network Problems
Even if your computer is having some network problem, then also you will face this error. However, this method depends upon the version of windows you are using. So follow these simple steps to fix network problems in your PC in your Windows 7/8/10.
Windows 7:-
first of all, open the Start menu, then go to the control panel>network and internet.

Now go to the network and sharing center>fix a network problem.

Follow the onscreen instructions.
Windows 8:-
Go to Start menu>control panel.

Then go to the Network and internet>view network status and tasks.

Click on troubleshoot problems>network and internet troubleshooter.
Windows 10:-
Press Windows+S to open the search box, then type "network troubleshooter."

Click on identify and repair the network problems.

Follow the onscreen instructions.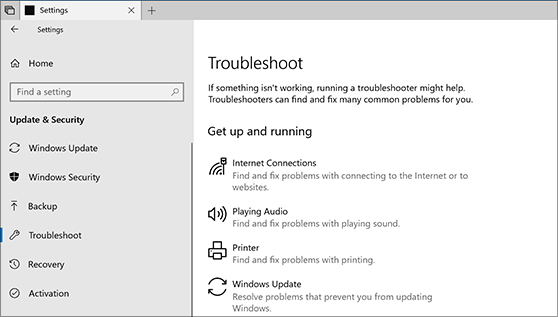 This will resolve the network problems which your system might be incurring, probably the reason why you are getting Outlook 2016 error 0x80004002. 
Method 5:- Reset Windows Update Components
This method is proven to solve the problem you face because it will restart BITS (background intelligent transfer service) and windows update service. To do that, follow the steps mentioned below.
Press Windows + R, type cmd.

Run the following commands by pressing "enter" after each command.
net stop wuauserv

net stop cryptSvc

net stop bits

net stop msiserver

ren C:WindowsSoftwareDistribution SoftwareDistribution.old

ren C:WindowsSystem32catroot2 Catroot2.old

net start wuauserv

net start cryptSvc

net start bits

net start msiserver
After entering these commands, carefully close the command prompt. Now check whether the commands mentioned above helped you to get rid of the irritating problem which you are facing or not. If the error persists, then try using the next method.
Method 6:- Repairing Corrupt Registry
One of the reasons mentioned above you face Dism error 0x80004002 is the corrupted Windows registry. You can repair the corrupted Windows registry files by using third party softwares. Because changing the windows registry manually is quite risky because not doing it properly will permanently damage your system.
So in such cases, try to find out the most reliable third party program to repair the window registry and use it accordingly. Try to use authentic ones since many third-party programs are just made to loot the users and don't provide a valuable service.
Method 7:- Reset The Internet Settings To Delete Temporary Files
Start PC in Safe mode.

After booted, hold 

"windows key"

 and 

press R

.

Type 

inetcpl.cpl

 and click on 

OK

.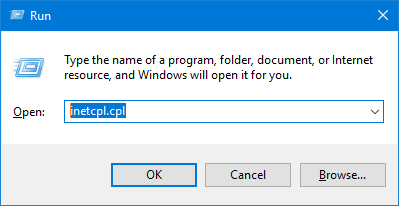 Then select the 

"advanced tab"

 and click on 

"reset."

Check on the box which will be saying "

delete personal settings

," and click on 

Reset

.

These steps will delete the temporary files in your system, which might be causing this error.
Read Also:- your virus and threat protection is manaed by the organisation error
Conclusion-
So these are some of the best methods to fix error 0x80004002. Since the reasons behind tis error could be various, you should still resolve it with the solutions mentioned above. If you are still facing it, try to contact the service center, since the problems could be related to the hardware, and more technical in which you should seek the professional's advice.
If you have found any other solution for it, leave a comment below mentioning it or talk about the doubt you have regarding this subject.
Thanks for reading the article.
Have a nice day 🙂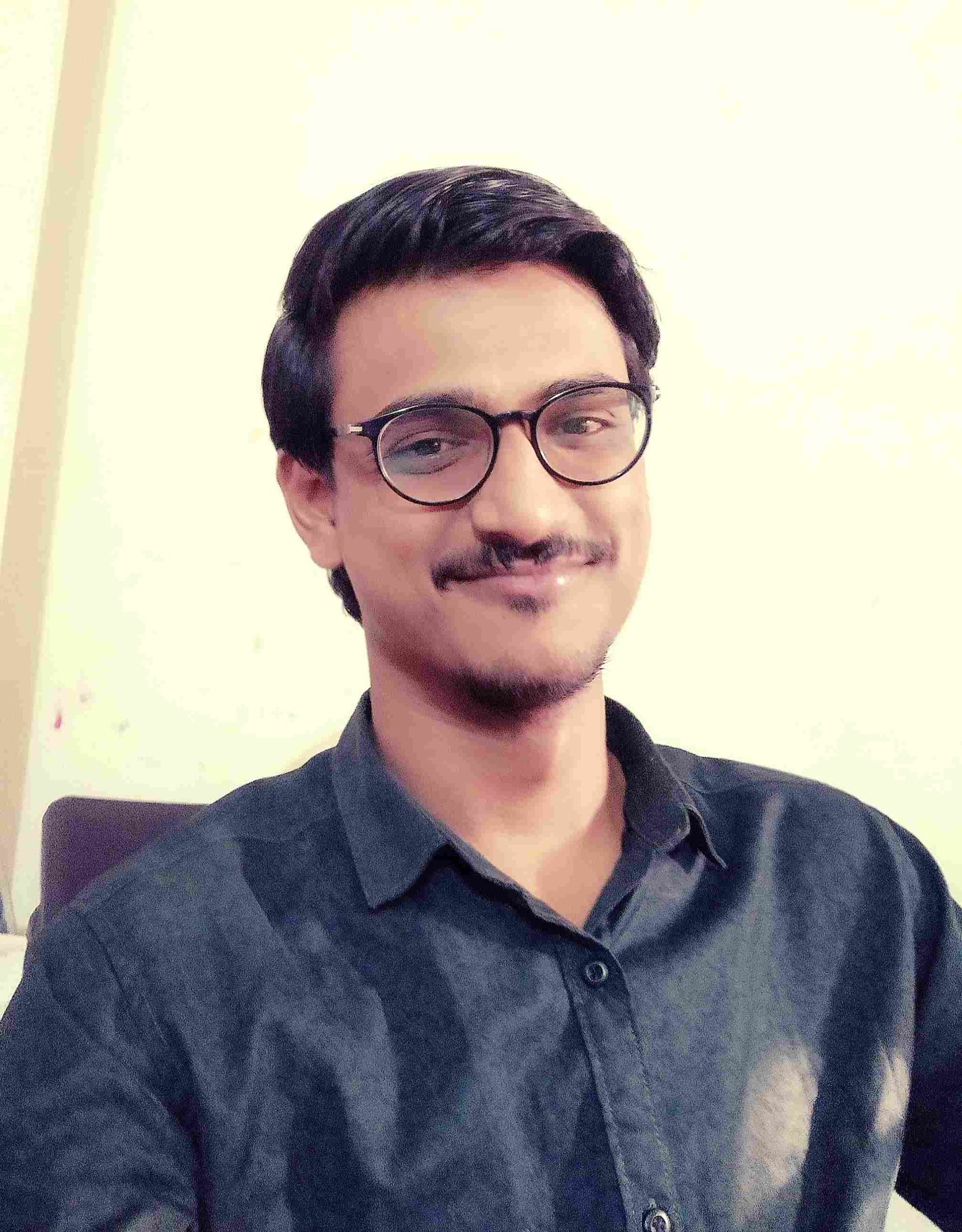 Venkatesh Joshi is an enthusiastic writer with a keen interest in activation, business, and tech-related issues. With a passion for uncovering the latest trends and developments in these fields, he possesses a deep understanding of the intricacies surrounding them. Venkatesh's writings demonstrate his ability to articulate complex concepts in a concise and engaging manner, making them accessible to a wide range of readers.