When it comes to using a windows system, you can't easily use it without facing problems. The error code 43 is one of the several device manager codes that comes when the device manager in your computer stops one of the hardware to work correctly. Many people who are using Windows PCs must have faced code 43 at least ones because it's a very generic error, which shows there is something wrong with the hardware of your system, and you need to fix it.
When people search, how do you solve windows have stopped this device because it has reported problems (code 43), they don't get the perfect solution. Error code 43 might be flashing in front of the computer screen, but they don't know the exact reasons behind them. So that's why in this article we have mentioned about the reason why you might be getting windows error code 43, and methods to solve it. 
What Is Error Code 43 And How To Fix It?
When you see error codes like 43 on your computer screen, it means one of the hardware devices is not working correctly, and unless you fix it, you will not get rid of this irritating error. Even though it's a very generic error, there is a high chance that it occurs when the video cards or USB based devices like printers, webcam, other hardware accessories, which you generally use, stop working properly. 
Everyone should know that you will get windows to error 43 code irrespective of what type of windows operating system you are using. Because it's a generic error code, it doesn't matter whether you are using windows 7, windows 8, windows vista, windows 10, you will have stumbled upon this problem for sure. 
How To Fix Windows Error 43
When you get "Windows has stopped this device code 43" type message on your screen, as explained above, the message is quite generic, and you will have to use generic ways to resolve this issue. So we have explained some pretty generic and straightforward methods which can solve this issue, so try them accordingly.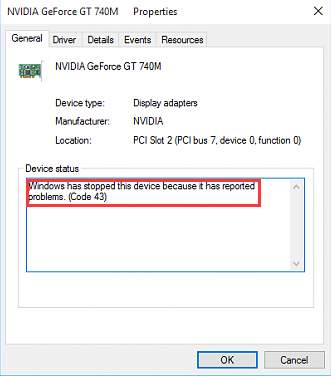 Method 1:- Restart The Computer
Even though it might seem quite easy, restarting your computer and checking whether it fixes the issue or not is the first thing that you need to look at. So before doing anything else, first try to restart the computer, because if there is a hardware issue which you are getting could be permanent, and in such cases restarting the computer might resolve it.
Sometimes you have to turn off the computer completely and then turn it back on to check whether it revolves around the issue. People who are using laptops can remove the battery, put it again, and restart their laptops. Those who are desktop computer, power off the 
computer by removing the cable and put it together and check whether it resolves the error code 43.
Method 2:- Plug The Device Into Another Computer
When you have a problem with specific hardware like printer, webcam, or another USB-based device. The first thing you need to do is plug the device into another computer and properly eject it from there. Then plug it into your computer again to see whether it fixes the problem which you were facing. 
Method 3:- Undo The Changes Made In Device Manager
If you have recently added a new hardware device or made a late change to the device manager, try to revert it. There is a chance that you are facing windows 43 error because of the changes you made. In such cases, undo the changes which you made, and restart your PC, and then check again whether you are still getting the same error or not. 
You can check these following solutions if you want to undo some changes.
Remove the newly installed drivers.

Get back to the older version of the driver which you were using.

Use system restores to undo the changes made to device manager.
Method 4:- Disable And Enable The Device
Disable the device causing the problem and then re-enabling it because sometimes there could be a temporary error, which is causing the windows error 43. The reason could be the wrong configuration. Even though this fix could seem quite an obvious one, it can resolve the problem you are facing. 
Method 5:- Reinstall The Drivers
Sometimes there could be some problem with drivers of devices which are causing error code 43. In such cases, you need to uninstall the driver of some hardware and then reinstall them. Make sure you uninstall the driver completely and then reinstall it because by doing that, you would be able to fix the issue, which was causing some problems.
Method 6:- Install Latest Version Of Windows Service Pack 
Installing the latest version of the windows service pack can resolve many problems, including gtx 970 windows has stopped this device because it has reported problems (code 43). Many people usually don't know this, but having the latest Windows service pack can solve many issues you are facing. 
Method 7:- Update BIOS
Sometimes updating BIOS can resolve the issue which you are facing, and updating BIOS could fix some specified issues which you are facing.
Method 8:- Replace The Data Cable
If you are using a faulty data cable, which prevents the hardware from connecting with the system, you need to connect the hardware device with a new cable. Sometimes a fault in the cable network could be why you are getting windows error 43.
Conclusion- 
So this is how you can resolve the issue of windows has stopped this device because it has reported problems (code 43). Even though the methods mentioned above are generic, you can use them to fix this problem. However, if the problem persists, you might need the help of a technician since it would be related to hardware. In such cases, you will need the help of a professional who will fix the issues. 
Thanks for reading the article, if you have any doubts then comment below. 
Have a beautiful day 🙂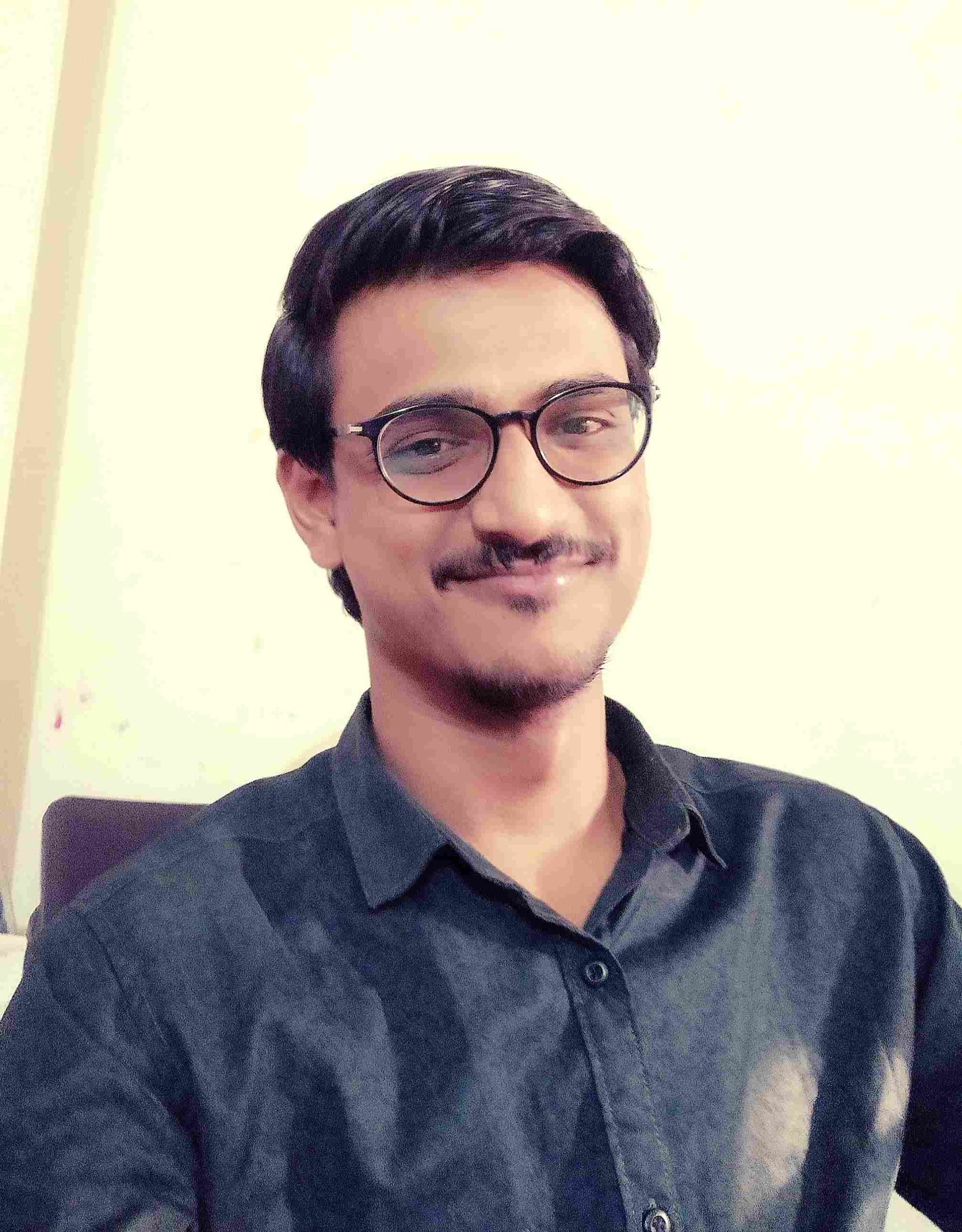 Venkatesh Joshi is an enthusiastic writer with a keen interest in activation, business, and tech-related issues. With a passion for uncovering the latest trends and developments in these fields, he possesses a deep understanding of the intricacies surrounding them. Venkatesh's writings demonstrate his ability to articulate complex concepts in a concise and engaging manner, making them accessible to a wide range of readers.