Google Chrome is one of the most popular web browsers for all of the operating systems, be it for computers or for smartphones. Millions of computer users are preferring the Chrome browser, it is one of the most popular web browsers. Well, as many people use the browser for casual web browsing, some use it for productive tasks. be it for the studies or office work, everything has some productive tasks on the internet that he has to complete. Fortunately, the Chrome browser comes with tons of Extensions to boost productivity and I use many of them personally.
If you think you are wasting too much time on Google Chrome while browsing the internet and not spending your productive time on the tasks that you are supposed to do, you need some help. What is better than the Best Chrome Extensions to Boost Productivity? There are thousands of Chrome extensions for different tasks, and boosting productivity is one of them. If you are looking for the best google chrome productivity extensions 2021, then you are at the right place. In this post, we are going to share the list of some of the best Google Chrome Extensions for Productivity.
Best Chrome Extensions to Boost Productivity in 2021
Todoist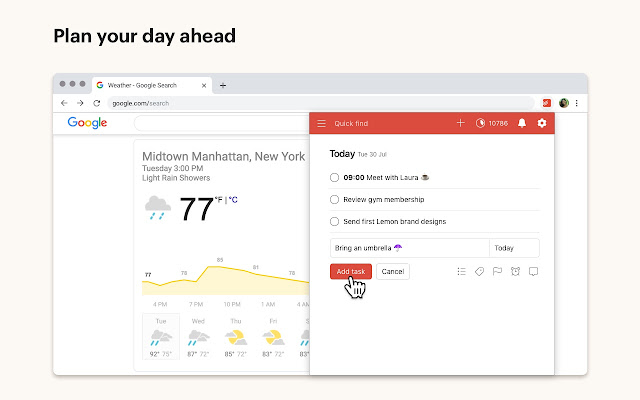 There are hundreds and thousands of listed and same amount of unlisted Chrome extensions for productivity that you can install. But for the sake of this article, we are sticking with the ones that are freely available on the Google Chrome Store. You can quickly download the listed Chrome extensions from Chrome Store and improve the productivity.
Do you ever find yourself wondering what to do with all of your online tasks? For those who need a little help getting organized, we have the perfect solution. Todoist's Chrome extension can turn any URL into an available task within seconds and it only takes one click! All without leaving Google Docs or reading another article on Facebook–just open it up and start using it. It will surele help you in organisaing things in the most neat manner you have ever experienced.
Toggle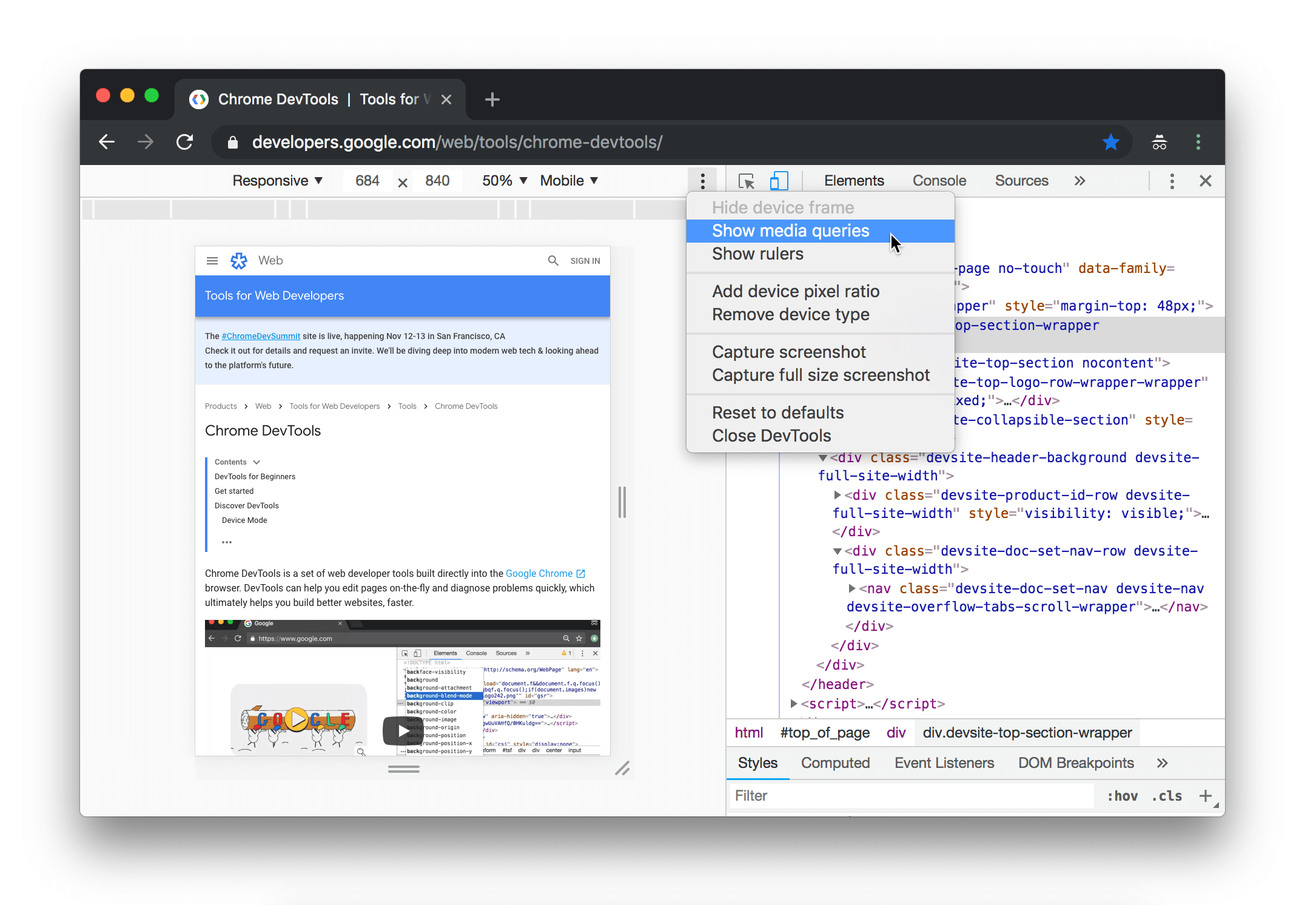 If you are already using Todoist for managing your tasks, then the Toggl extension is a must have. It will allow tracking of time spent on each task without having to open up another application or keep track manually in between working sessions. With this mini version accessible through clicking the icon near any browser window whereupon it pops open with recent history available at one glance – perfect! But if there was one thing that blows my mind about these guys' genius idea- blowing away all competition by 10x because they thought ahead enough foreseeing our inevitable need as humans beings who do work outside traditional 9am – 5pm office hours?.
This is the tool that have played the part of supporting role when I tarted enjoying the Todoist extension on my laptop, and so far the results have been great only.
Rescue Time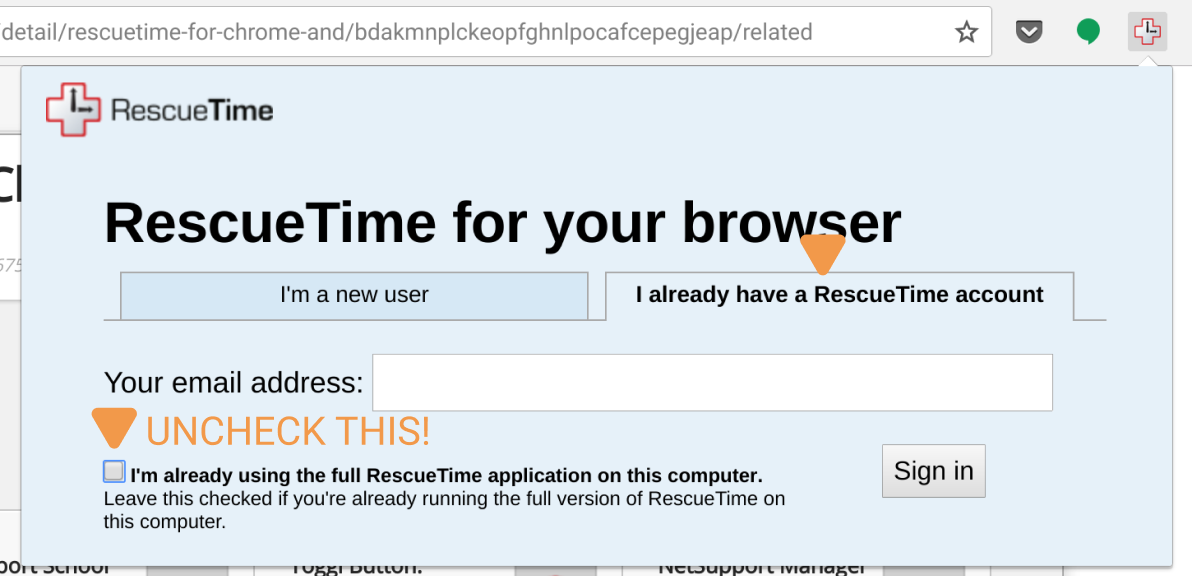 RescueTime is a free app that can automatically time-track any computer it's installed on. The Chrome extension brings the automation of manual tracking to your browser, categorizing websites from Very Productive (which means you spend more than 2 hours per week there) and Distracting for shorter sessions under 30 minutes each day – all without inhibiting productivity!
The AI used by this extension is quite solid because it will tell you how much worthless time you re spending on some sits and how you caan optimize it further to improve your productivity and other things also.
Read More:- Black Decker Cordless Trimmer Review
Buffer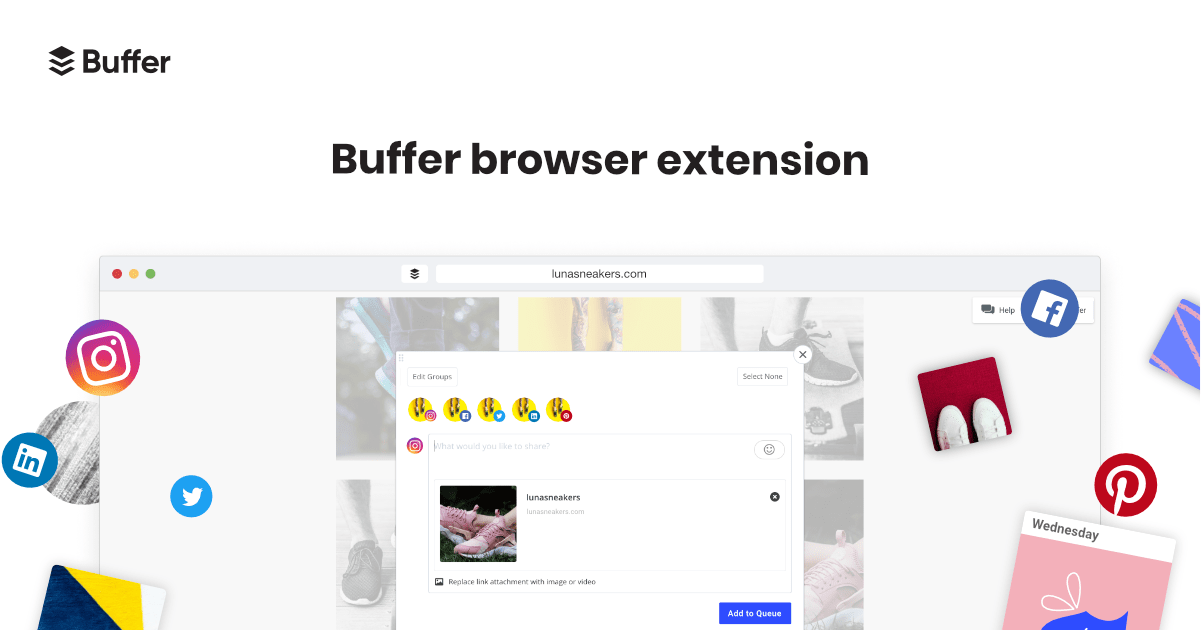 Are you in the indusrty where you need to chck up your social media accounts every single day, then I can feel your pain. Because managing everything through the social media platforms is not a good option and you need to use some productivity tools to mange such mundane things.
Buffer is an extension on chrome that can help you managing different accounts on multiple platforms like Twitter or Facebook daily – which leads to less focus when working at home from our desks with screens staring us down every hour trying not only be productive but also connect socially too! Now that's why I love Buffer because they automate social posting so you don't have do anything other than schedule posts
News Feed Eradicator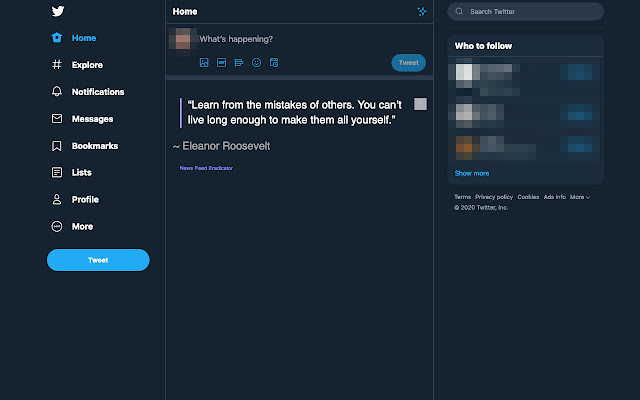 If you feel like you are wasting too much time on using Facebook then it' going to make thing bad and will affect on your productvity for sure. There are very fw people who will say that they are using Facebook daily and still manages to finish their work in the given deadline because I know how much time it takes.
If after reading all the negative feeds on your Facebook account makes you feel unmotivatd then Well don't worry! This Chrome extension will change all this by replacing any posts from friends with inspirational quotes tailored specifically to what kind of day-to-day personages they seem like on accounta how many likes or comments each post got recently – no more scrolling endlessly through status updates which ever way.
Momentum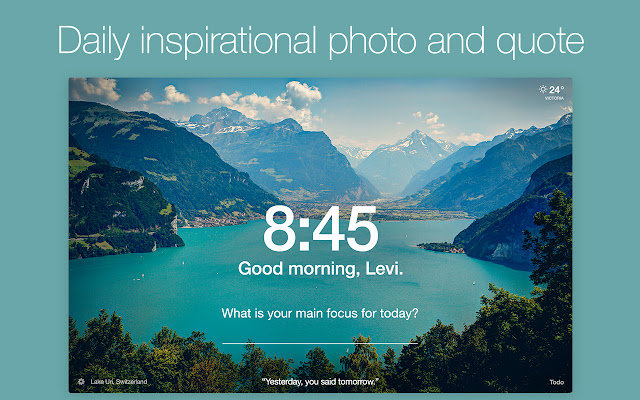 If you are into stoic or zen related work ethical things then you should install Momentum extension on your Chrome browser. I have been using Momentum from a long time and can fairly say thaat this little app changes the way how we browser the Internet and overall increases the prodcutivity also. You need to give a brief moment of silence or meditation while continuously browsing on Internet for several hours.
The new and improved Weather tab is everything you want in a weather app.
I wonder if they're gonna give me some kind of award for the work I have been doing so significantly after installing thi amazing app or not?. One thing which I liked the most is how background changes every day, so it always feels fresh! Plus there's all those little details that make us feel like real people: telling jokes as we wait out the storm; dropping into an inspirational quote when our nerves need calming down before work starts up again. The application is developed so beautifully that you will feel like it really knows what we need without even asking first because these things just know how to find their way onto your screen whether or not you put any focus points on them beforehand.
Grammarly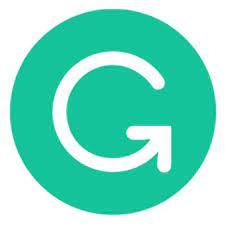 Agree or not but how you write matters the most when the audience you are trying to target on have a solid based of knowledge. If you are struggling to find the ways through which you can improve your writing skills for a log post, email or anything then Grammarly is a tool that ill help you do that.
Grammarly will help you correct the paraphrasing, alphabetical orders, spelling mistakes, and it even givs you sentence suggestions also. The development in the grammarly in recent days have been quite significant and one should know how to use it properly.
Conclusion:-
So these are the best productivity extensions that can be used after installing themon Chrome browser. If you are not able to do the work in the required way or not trying to find the time then use any of these tools and it will help you a lot for sure. Very few people can finish the work productively and that's why this is quite important apps.