One of the most frustrating things when using windows operating system-based computers is to get the update error while installing or updating windows 10. Many people have mentioned getting a feature update to Windows 10 version 1903 error 0x80080008. The main reason you are facing this error is the problem of updating the existing version of Windows 10. Error 0x80080008 is the code that describes the recurring update error faced by Windows users. There are numerous error codes similar to it, but this one specifically talks about the windows 10 updation error. 
When you cannot download and successfully install the updated version of windows 10 in your system, you will stumble upon the error code 0x8008008. This error code indicates that there is something wrong with the update of the Windows 10 operating system, and you will have to fix it. While there are many simple ways you can check to resolve this issue, we have specifically mentioned some working methods to fix 0x80080008. 
How To Fix Windows Update Error 0x80080008
Even though there are several methods to resolve this issue, you should consider that it won't matter that much whether you are using Windows 7, windows vista, Windows 10 2016 version. All of the mentioned techniques can be used by every sort of user.
Here are some methods to fix 0x8008008 errors; use them accordingly.
Disable Antivirus Software.

Restarting Windows Update Components.

Performing SFC And DISM Scan.

Restart BITS.

Download Update Manually.

Boot The System In Safe Mode.
Method 1:- Disable Antivirus Software
One of the easiest yet effective ways of checking whether a problem is causing you to see the error code 0x8008008 is because of third-party antivirus or not. It's been observed that those who are using untrusted third-party softwares face this issue more often than those who don't use it at all. Having a default antivirus software tool in the windows PC also prevents you from accessing, and in such cases, the best way to solve this issue is disabling the antivirus software.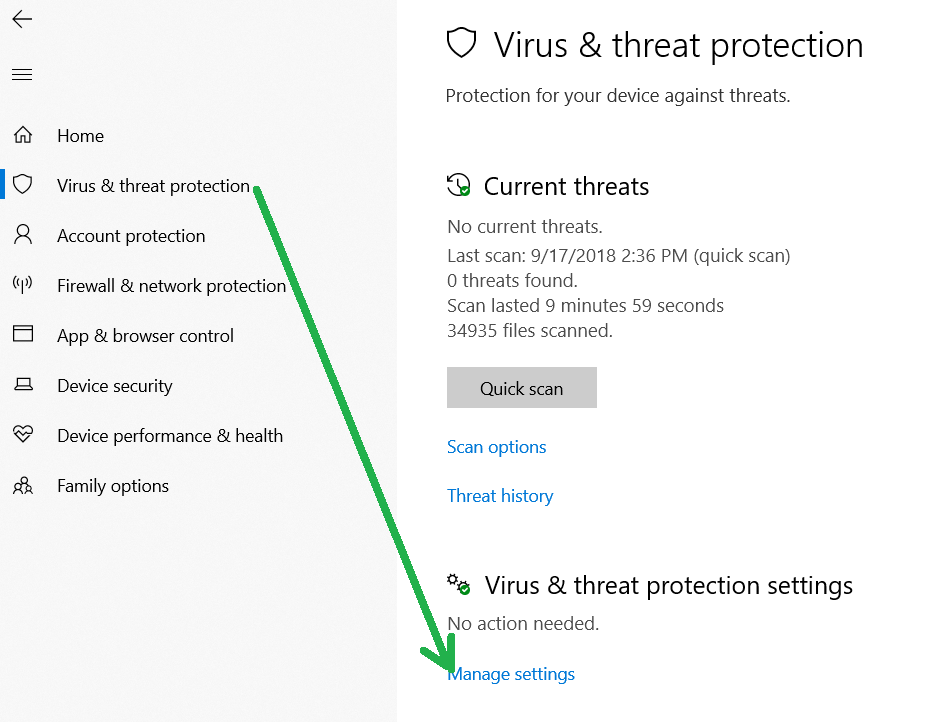 Try disabling the antivirus software and then update windows 10. There is a huge chance that you will be able to do that without any problem. Don't worry about the protection since Windows defender will protect your system if you uninstall third-party antivirus software.
Method 2:- Restarting The Windows Update Components
Many users complained that they were getting feature updates to windows 10, version 1809 amd64 2019-04 error 0x80080008 because of fault in windows update components. It's a database file that manages all of the windows updates, and if something buggy happens there, you will face problems like 0x8008008. 
You can fix the issue with the windows update component by restarting it, and here is how you can do that:-
First right click on the windows logo. 

Then select command prompt as administrator.

Enter the following commands
net stop cryptSvc

net stop wuauserv

net stop bits

net stop msiserver

ren C:WindowsSoftwareDistribution SoftwareDistribution.old

ren C:WindowsSystem32catroot2 Catroot2.old

net start wuauserv

net start cryptSvc

net start bits

net start msiserver
Method 3:- Performing SFC And DISM Scan
If your system has some corrupted files, then there is a high chance that you are getting error 0x8008008 because of it. If the computer has some files like that which prevent the successful upgrade of Windows 10, then you need to perform an SFC scan that will resolve this issue, and here is how you can do it.
Press 

windows+S

Type "command prompt" and select "run as admin."

Then type "sfc/scannow" and enter.

This command will try to find out any corrupted files underlying your system. It will take some time, so be patient; however, if it doesn't resolve the problem, try to run a DISM scan. 

Open command prompt ad administration.

Run these following command:

 DISM.exe /Online /Cleanup-image /Restorehealth

Suppose the DISM scan didn't find the files online. Then you can use the installation media. Insert the USB flash drive or DVD, and run the following commands.

DISM.exe /Online /Cleanup-Image /RestoreHealth /Source:C:RepairSourceWindows /LimitAccess

Just remember to replace 'C:\RepairSourceWindows' with your USB flash drive's or DVD's path

Please wait till the scan finishes, and check whether it resolved the issue or not.
While using the USB flash drive or DVD, make sure you have upgraded the drivers in your system since this could also be the problem why you might not be able to install windows updates properly.  
Method 4:- Restart BITS
Some of you know, but various Background Intelligent Transfer Services (BITS) run in the background and are essential for windows updates. If the service is not working properly, it can prevent Windows 10 from upgrading, and that might be why you are getting the error 0x8008008 on your screen. Here's how you can restart the service by just following some easy steps:-
Press Windows+ to open the run dialog box.

Type "services.msc" (without quotes), and enter.

Please scroll down and Find Background Intelligent Transfer Service by, Double click on it.

If the services is set to "stopped," click on the Start option.

Now go to the Recovery tab, and make sure the First failure and Second failure are set to Restart the service.

Click on Apply and Ok.
Method 5:- Download Update Manually
One of the best ways to resolve this issue is by downloading the upgraded version manually and installing it. Since there could be some problem preventing you from upgrading the windows 10, you can try and download the update manually. Here is how you can manually upgrade windows 10.
The first thing you will need to do is to find the KB number of the upgrade you want to download. You can do that by visiting 

the windows 10 update section 

Now go to the Microsoft update catalog website, and enter the KB number of the upgrade which you found

The list will appear with lots of results, try to find out the update that matches your system, and click on Download.

After the download finishes, run the downloaded file.
Once the installation finishes, you will be able to successfully upgrade windows ten without any hustle, and it will also resolve the issue. 
Method 6:- Boot The System In Safe Mode
Sometimes, the background program and the services that run might be why you cannot upgrade Windows 10 and are facing the error code of 0x8008008. If that's the case, you can tweak out the services and startup to stop this error. Here is how you can do that.
Press Windows+R and Enter msconfig. Now click OK and Enter.

Go to the services tab, and check on the Hide all Microsoft services box. Then click on Disable All and further click on Apply.

Now Go to the Startup tab and choose Open task Manager.

Disable all the startup programs. 

Restart The system and try to upgrade windows.
Read Also:- Feature Update To Windows 10 Version 1903 Error 0xc1900223
Conclusion
These are some of the best methods which will help you to resolve the feature update to Windows 10, version 1809 amd64 2019-04 error 0x80080008. Some of these methods will resolve this issue since it can be done manually, you won't need any technician's help. However, if you try these methods, you need to contact the service center. Because ultimately, the problem could be related to your hardware, and you will have to resolve it.